Inala Nature Tours has been designing and leading birding and wildlife tours across Australia for over 25 years. From their 1,500 acre private reserve at 'Inala' on Bruny Island in Tasmania, their tours extends across Australia from the lush rainforests of Queensland to the rugged landscapes of the Kimberley and beyond.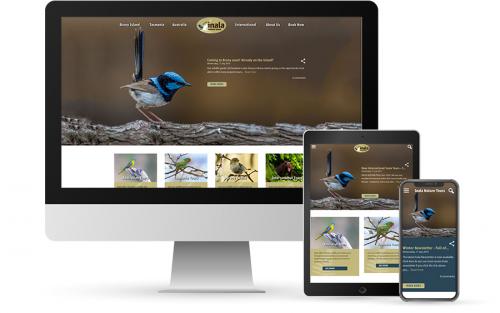 When Inala Nature Tours first came to us, they had a very antiquated website that was way behind the times. Our initial objective was to fix the problems by redeveloping their website so it was mobile compatible and so it complied with current SEO standards. Taking advantage of the many features that are available changed they way they do business online.
Photo galleries
During the planning of the project Inala Nature Tours said "we need to have a gallery for thousands of photos". When we saw the quality of the photography, we said "we're going to make the whole website into a gallery" because it's the photography that is ultimately going to sell the tours online. Every single page of the new website features a collection of photographs that will tickle the fancy of any nature enthusiast.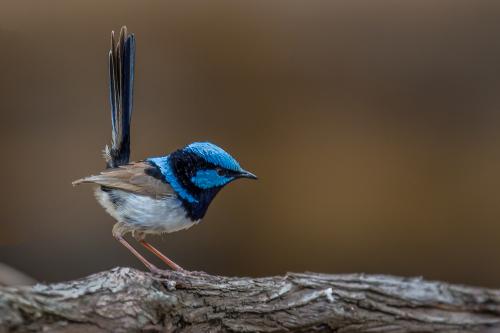 Tour maps
Geography plays a big part in birding and wildlife tours, and nature enthusiast love to know where they are going and what they well see on a tour. With this in mind, every tour on the website has a live map showing all the locations that are included.
Accommodation bookings
Inala Nature Tours also provide several places to stay on Bruny Island in Tasmania, so the website has been integrated with third party platforms that enable users to book accommodation online.
Secure online payments
The website gives users the ability to make donations to the Inala Foundation. We integrated the website with the Stripe Payment Gateway so users can easily make a payment by completing a simple online form.
Multilingual website
Inala Nature Tours operate birding and wildlife tours all over the world and they target customers in Australia, the United Kingdom and the United States. To make the content relevant to each region (e.g. pricing and language), the website is served across three separate domain names:
We've utilised the multilingual capabilities of Drupal to give Inala Nature Tours a single platform that can be used to manage all their content. One website does the lot!