Alison Alexander is an award-winning writer from Hobart, who has been writing about the history of people and places in Tasmania since 1979. We created an e-commerce website to showcase Alison's ever-growing library of published books and to give Alison a way to sell her books online by taking advantage of the many features that are available.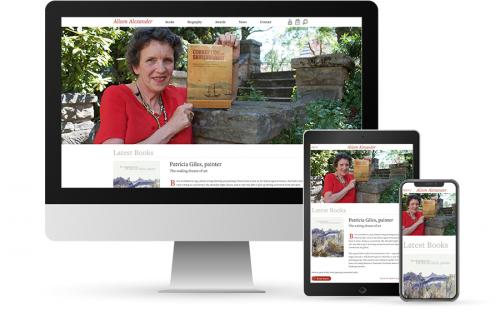 When Alison Alexander first came to Enrega, she knew what she wanted to do, but she had no idea how to do it. We had to start from scratch - firstly advising Alison on what is needed to sell things online and what we needed to create a website to do it. For us, it was a clean slate!  
Alison wanted the website operational when her new book, Corruption and Skullduggery, was ready to be sold. When we started the project, the book was already being printed, so the timeframe for development was short.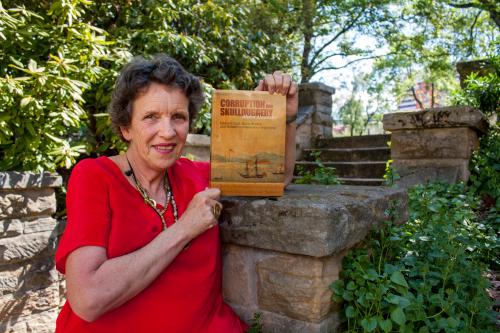 From a design perspective, we took charge because Alison didn't have any branding of any kind, so we could be as creative as we liked. As the website was mostly for selling the new book online, we decided to base the design on the artwork and typography that was expertly created by a local graphic designer.
We kept the design of the website very clean and simple - using nothing more than the same typography and colour scheme. This was done so this book, and all the other books, would be the focal point, instead of the design of the actual website.
Keeping the website design simple, means that it can be adjusted in the future too. What happens when the next book comes around? All we need to do is change the colour scheme and the typography to make everything stand out online.
The Drupal content management system was used to build the website - giving us very flexible design options and allowing us to build an e-commerce platform that would integrate with third party systems. Customers can buy Alison's books using their credit card or PayPal account and shipping costs are calculated automatically using our integration with Australia Post.