Salamanca Wharf Hotel is a contemporary self-contained boutique apartment hotel which offers its visitors ultimate comfort and convenience within one of the oldest and most beautiful precincts in Australia. The Salamanca Wharf Hotel has been designed to provide their guests with every modern comfort and convenience within a beautiful self-contained apartment.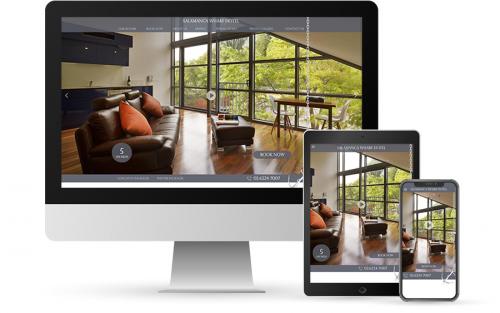 The Salamanca Wharf Hotel first came to Enrega with a large collection of stunning photos that were taken just as the hotel was nearing completion. It was these photos that were to form the basis of the website's design. A graphic designer had already done some work on the development of some branding, so the colour scheme and typography had already been established. Our job was to create a website that would showcase the photography, tell the story of the hotel's waterfront location and provide a way for guests to book accommodation online.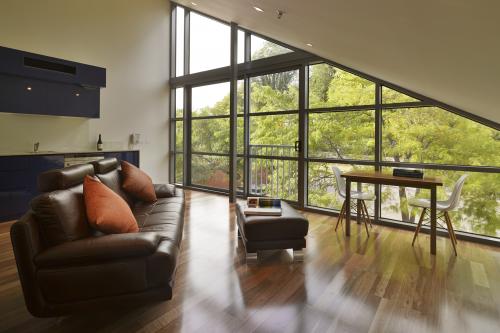 Clean and simple design
We decided to keep the website's design clean and simple so that the focus would be upon the photography - after all, it was the photography of the beautifully appointed rooms that would ultimately lead to an online booking.
Online booking system
The booking system is provided by SiteMinder and this is the platform used by the hotel's front-of-house staff. We integrated the website with the booking system by using a widget that was provided to us, so it operates independently of the website.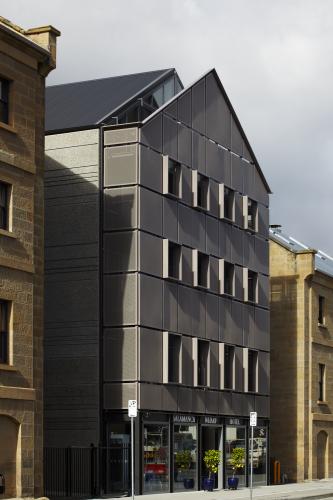 Photo galleries for media
Ever since it was opened, the hotel gets a lot of media attention and there is a constant stream enquiries for photography to be published in magazines and websites. We created a gallery of photos that gives users easy access to download high resolution photography at any time.
Search Engine Optimisation
The accommodation industry is extremely competitive and getting the website in front of prospective customers is vital. Therefore, the most important element to this project was to optimise the content for search engines. We are constantly working on the content to maximise the search engine rankings and we keep the organic listings on the first page of search results. 
Search Engine Marketing
To maximise the potential of the website and to maintain a constant stream of accommodation bookings, we manage a portfolio of ads on Google Adwords for the hotel. We're constantly refining the keywords and budgets to keep ads competitively ranked. We also create new campaigns for targeted promotions that happen throughout the year.