All Aerobics Fitness has become one of Tasmania's most comprehensive and longest operating fitness centres and they've been providing fitness services in Hobart since 1990. They've developed their business further with the launch of a purpose-built facility that has launched them into a new era of providing health and fitness services for their members.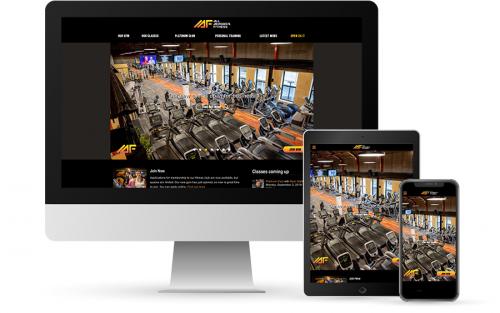 We first worked with All Aerobics Fitness in 2015 when we did a complete rebrand for them and that branding is still being used to this day. 
The launch of their new fitness centre in Hobart has the potential to dominate the local fitness market with a state-of-the-art facility that is second to none, but this will only happen if the target market knows about it, so Enrega was brought onboard to create the marketing campaigns. This project presented us with an opportunity for us to put all our skills through their paces to bring the story to life, with the aim of generating sales leads and strengthening the brand's position in the target market.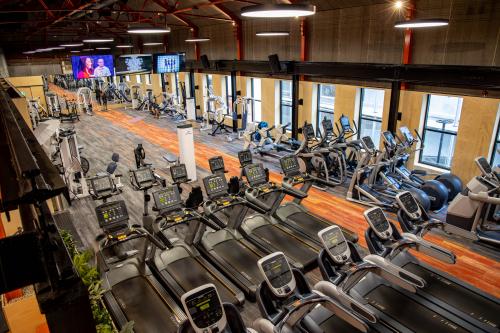 Double the website traffic, triple the sales leads
The marketing exercise started months before the new facility opened and our goal was to generate hype around what was going to become a reality. Our SEO strategy already had the website placed at the top of search engine rankings, and that consistently generates a lot of organic traffic, so the website was already doing its job well. We used social media, search engine marketing and email marketing to build that traffic more. Over the course of a 6 week period, we increased the website traffic by 103% and sales leads were up by a staggering 350%.
Back-end systems
Increasing the sales leads meant that the All Aerobics Fitness team needed tools to manage a high volume of enquiries. Not only did we do all the front-end work that generated the sales leads, we developed some back-end systems too. The website has been integrated with third party systems that have given the sales team a suite of tools that has streamlined their workflows and automated some parts of the sales process. 
Lights, camera, action
Our marketing efforts were aided by that fact that we knew the facility would almost sell itself once people saw it, but we needed the creative assets to do that and our in-house team did the lot. Website development, graphic design, photography, search engine marketing, social media advertising and copy writing were just some of the skill-sets we used to bring this project to life.